30.10.06
Posting video: Photobucket
I tried Google video (
see my previous efforts
at Motime Oct. 17) but find Photobucket easier. Just sign up and then decide to upload photos or videos. After uploading, generate the html code and paste it to post. Here is a test I just made: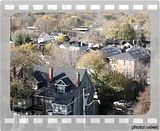 I have to learn to change the settings in my camera to make lighter videos. Mine take too long to upload. There seems to be conflict posting Google videos when Blogger already has Bubbleshare albums: the albums disappear and then re-appear when Google videos are taken out.
Comments:
Who knows where to download XRumer 5.0 Palladium?
Help, please. All recommend this program to effectively advertise on the Internet, this is the best program!
Post a Comment
<< Home